This section lists the accessories useful for connection of the hydraulic rotators to the log grapples. These accessory include the pins, available in different diameters and length, and the plates that will be mounted on the clamps.
Plates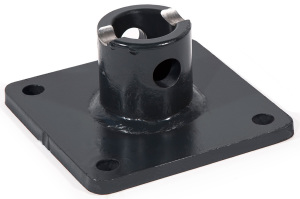 There are several models of plates necessary for the connection between log grapple and hydraulic rotator (in the version with output shaft). Fastening to the clamp can be made with four screws; the rotator connection is made using a pin.
The plates are available as optional only in case of combined purchase of the hydraulic rotator and log grapple.
Pins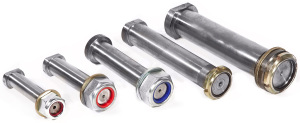 The BINI HCS pins are made only in high strength steel.
In stock there is always a variety of diameters and lengths that are sold as an option in case of purchase of our hydraulic rotators.